Greg Warren – Fish Sandwich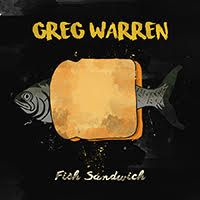 Fish Sandwich was originally intended as an exclusive project for Sirius/XM's, PG Rated, Laugh USA channel. By popular demand (i.e. Aunt Penny wanted a copy), Greg chose to release it to the general public. Greg's sharpened self-deprecating style comes alive as he recounts his struggles as a Midwesterner in NYC. We follow his journey from reluctant high school Cross Country runner to adult walker and pet allergy sufferer. The title track, "Fish Sandwich" is an earworm in the making. The album features over 30 minutes of new material intertwined with previous hits including Flute Man, Bigfoot, and One Star People. It is a family friendly album. Listen with your kids!
---
Greg Warren – Running Out of Time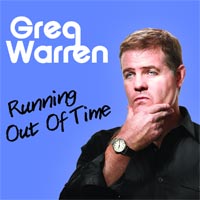 Recorded at The Comedy Attic in Bloomington, IN, Running Out of Time is an honest mix of self-deprecation and "other people-deprecation". Long time fans will immediately recognize Greg's unique mix of punch lines, characters and dialogue. Running Out of Time features thematically connected stories told in a strong narrative voice. Soon to be favorites include "Old Guys at The Gym", "Vay-KAY-Shun", "Eating Alone in NYC", "The Viking", "The Shower Rod", "Pie Chart" and "Wrestling Steve".
---
Greg Warren – One Star Wonder CD
Comedian Greg Warren comes to COMEDY CENTRAL Records with his new full length, digital-only album, "One Star Wonder". Recorded at the Denver Comedy Works, the album features the hits from Warren's previous self-released CDs, including "Flute Man" and his trademark "One Star People" observations, as well as new material such as a segment entitled "West Point" in which Warren recounts his year as a failed cadet at The United States Military Academy.
---
The St. Louis Sketch Week Players – La Courtyard
Every couple of years Greg and a bunch of his comedian friends get together to write and record audio sketches. They call themselves the St. Louis Sketch Week Players. La Courtyard features 24 of these sketches. (One year the group stayed at a La Quinta and one year they stayed at a Courtyard by Marriot, thus La Courtyard.) Think of them as Saturday Night Live for the radio. Greg wrote and acted in several of the tracks. Click here to listen to a sample.